Angus
Client:

Sociedad de Criadores de Angus del Uruguay

Year:

2012 - 2015
The "Sociedad de Criadores de Aberdeen Angus del Uruguay (SCAAU)" is an association with no lucrative ends. Its goal is to encourage the race production and promote its improvement.
Goal
The Angus meat growth on an international level has generated a change of enormous proportions in the local livestock market, where Hereford used to rule, and no longer does it. This is why Angus, competing with Hereford, created the need to change its communication style, proffesionalizing and showing itself on a competitive light in the market.
Strategy

Based in the historical communicating icons in Angus Uruguay, we generated a visual transformation that reaches from the way its logotype is applied, to the way they are dressed and communicating highly participatory levels events where the most important businesses are in the area.

We develop new animal sales catalogs that mix the traditional printing formats with interactive contents, to visualize from the mobile devices through QR codes.

We generated a media mix that reached the traditional formats, but we also took to Internet media that wasn´t used to doing it.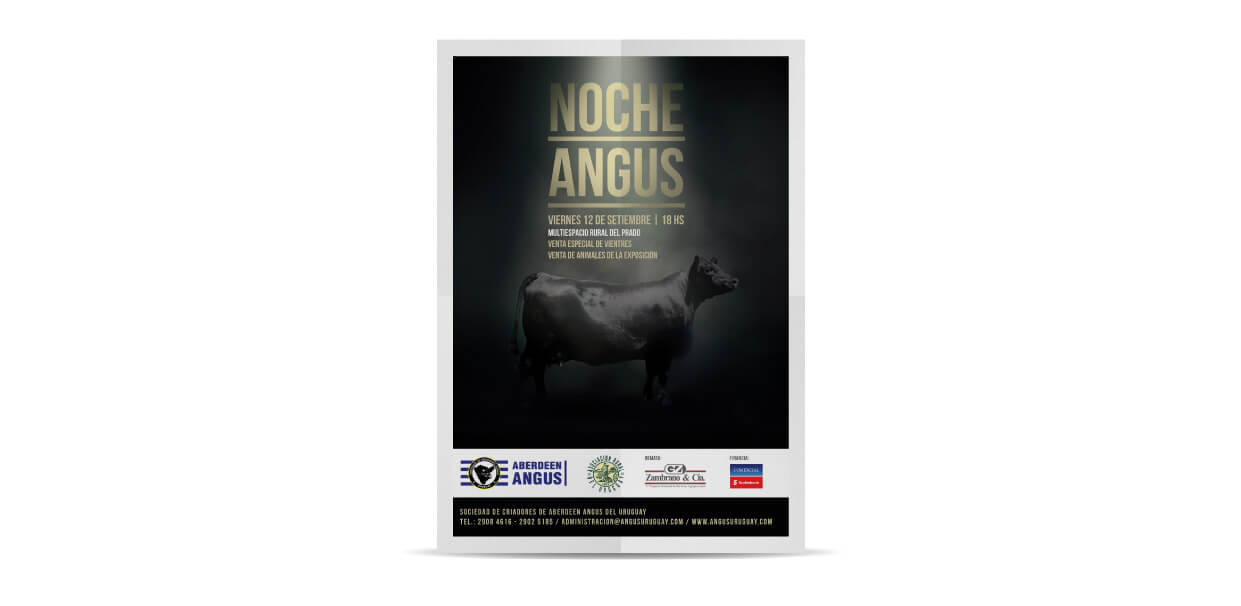 Communication

In a market where communication is lineal and where companies aren´t used to taking advantage of eachother from a communication point of view, we tried to break with that style, generating ads with bigger power of remembering through messages and designs that are eye catching, and make the reciever think for an instant.