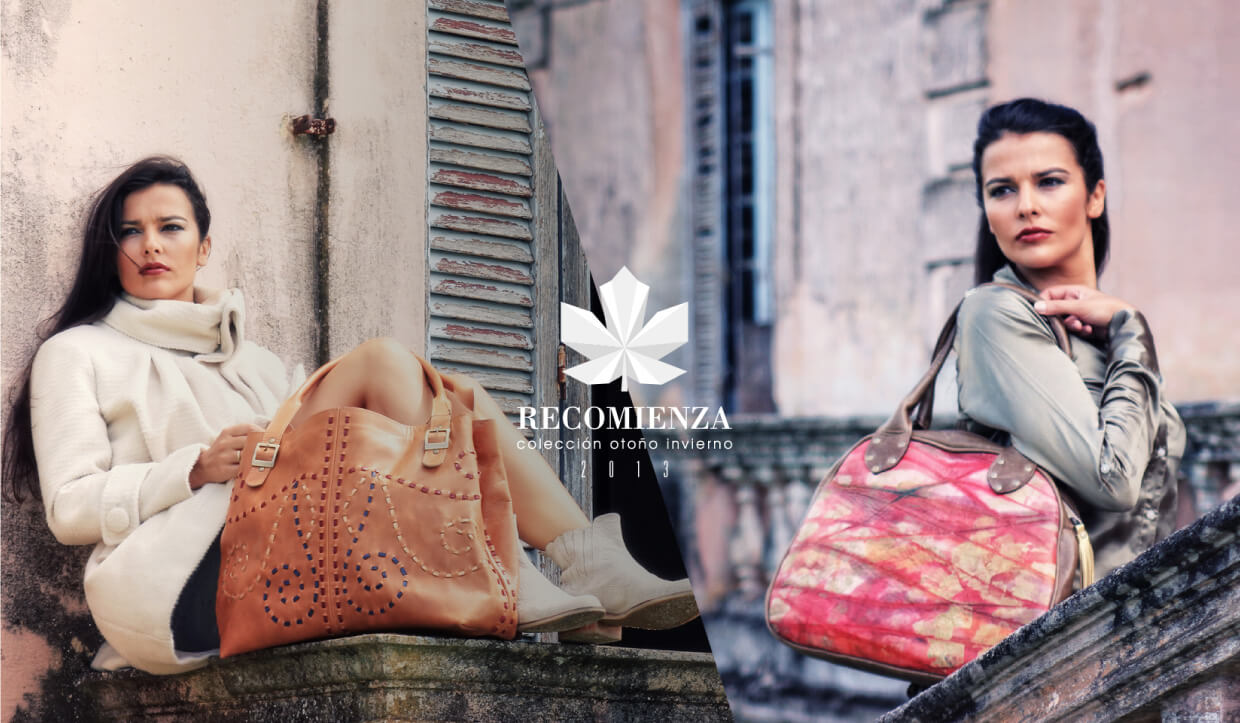 Goal
Communicating the brand, providing unique personality among it´s target audience, which consists of women among the years of 20 and 50, and promote its campaigns.
Process
To provide identity to the brand we created a concept that is born from hand made work, each purse is unique. We tied that concept to the insight that each woman has, being unique, and this way we created "No replica".
We positioned the brands concept and communicated properly through social networks, generated campaigns and specific concepts for each season.
We created "Recomienza" for the season Autumn-Winter 2013 with a photoshoot in an old country house in ruins, working the concept from where everything starts from the ground, just like winter.
We also created "Change the look of your winter" for 2014´s season, based on the insight that cold weather and rain play against women effort to look good. The goal was to show beauty in purses, leaving behind the rest. For this concept we created a photoshoot taking advantage of real collage techniques.
Results

It started out being just a designer in the city of Dolores.
Today her purses sell all across the country. Thousands of people know their brand and interact with her everyday in social networks.